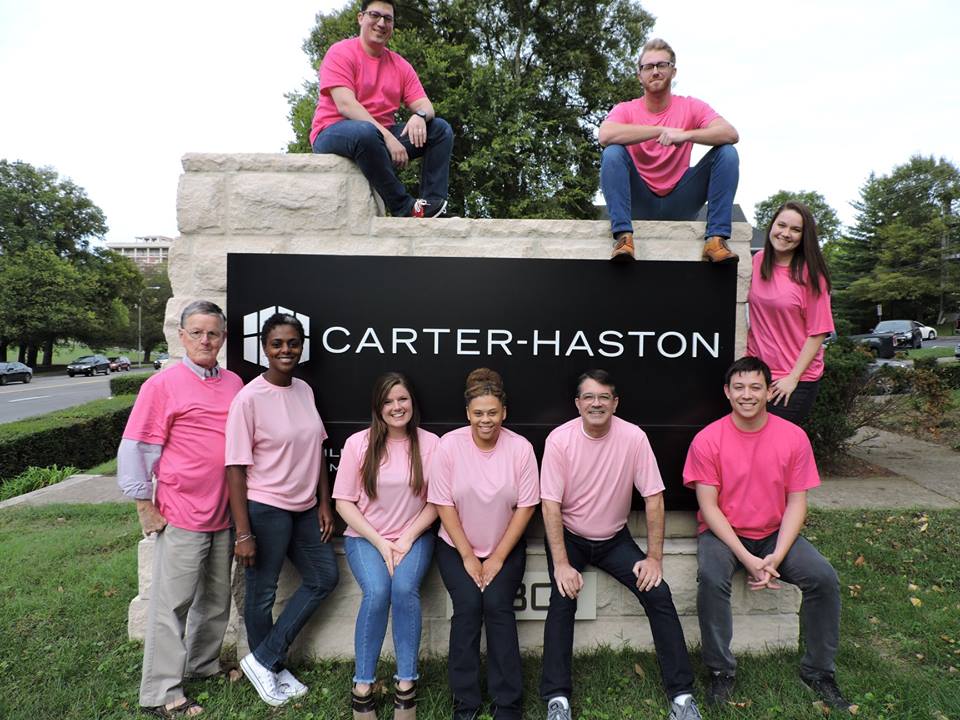 #ThinkPinkChallenge
Every year Carter-Haston Real Estate Services (CH) supports a cause close to our hearts. This year, CH rallied the troops together to take on the fight against breast cancer, a disease that affects one in eight women during their lifetime. Donations were collected for the Susan G. Komen Foundation, the world's largest and most impactful breast cancer organization.
While significant strides have been made, there is still work to be done.
As the recipient of our donations, the Susan G. Komen Foundation's ultimate goal is to
find a cure for breast cancer, but they also strive towards:
–          More effective treatments and improving the quality of life for breast cancer patients
–          Better tools to detect, diagnose and determine treatment
–          Education, including the biology of how breast cancer starts and spreads
–          Understanding environmental, genetic and other potential causes, and
–          Preventing breast cancer.
The CH corporate office, along with our properties across the country, set a goal to raise $10,000 for this wonderful cause. Using social media as the main platform and each individual property hosting events for their residents, our goal was surpassed with a total donation of $10,706!
Carter-Haston Real Estate Services is proud to support the work being done to find a cure for breast cancer. We'd like to thank everyone for their donations and efforts. This fund drive could not have been successful without you!