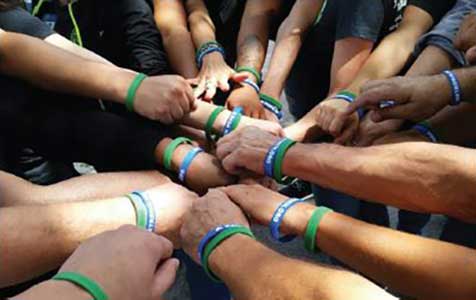 Doing good in OUR Neighborhoods
When employees talk about Carter-Haston Real Estate Services, you often hear the word "team." Carter-Haston is a company that values not only its employees, but the communities where the properties are located. This year, the team came together to "do good in their neighborhood."
Throughout the years, Carter-Haston employees have enthusiastically given their time to Toys for Tots, local food drives, Breast Cancer Awareness and other services. In 2017, the company decided to dedicate the entire month of May to the many organizations that work to help each of our communities for our philanthropic activities.
More than 200 team members in Alabama, Arkansas, Florida, Georgia, Indiana, New Mexico, North Carolina, South Carolina, Tennessee and Texas donated nearly 1,000 hours to serve Habitat for Humanity, SpecialOlympics, Operation Home for Veterans, local foodbanks, homeless shelters and service programs, pet shelters, and numerous other worthy programs.
One highlight of the work done was with Operation Home, a group that provides necessities and housing for veterans returning from war with Post Traumatic Stress Disorder. Employees in South Carolina, with the help of THS Construction, built an access ramp for a veteran at his home. It was an honor to work together and build something that helps enhance the life of an individual, especially when the Veteran came out several times to see the progress with a huge smile on his face.
Our communities are very important to the Carter-Haston team and it is our privilege to be a contributing member and to "do good in our neighborhood."