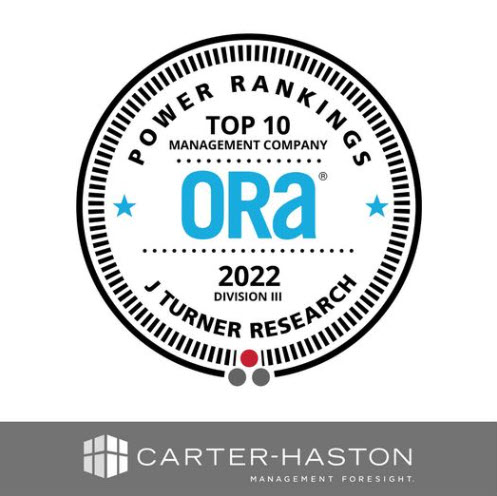 Carter-Haston Ranks #4 in ORA Power Rankings
We are excited to share that Carter-Haston ranked #4 on the J Turner Research ORA Power Rankings for Division lll and made the top 10 list for the 4th year in a row! Building a top reputation across our company takes a huge effort from the team and we're proud of our employees living by our 5 Basics every day.
The ORA® Power Ranking is based on monthly online reputation research of over 128,000 properties' lifetime reviews across multiple review sites and Internet Listing Services (ILSs). Using a statistical model, J Turner assigns an independent ORA® Score to each property on a scale of 0–100. The ORA® Score was developed to simplify how online reputation is measured, and it serves as the multifamily industry standard to measure a property's online reputation.
To learn more: https://www.jturnerresearch.com/july-division-ora-power…