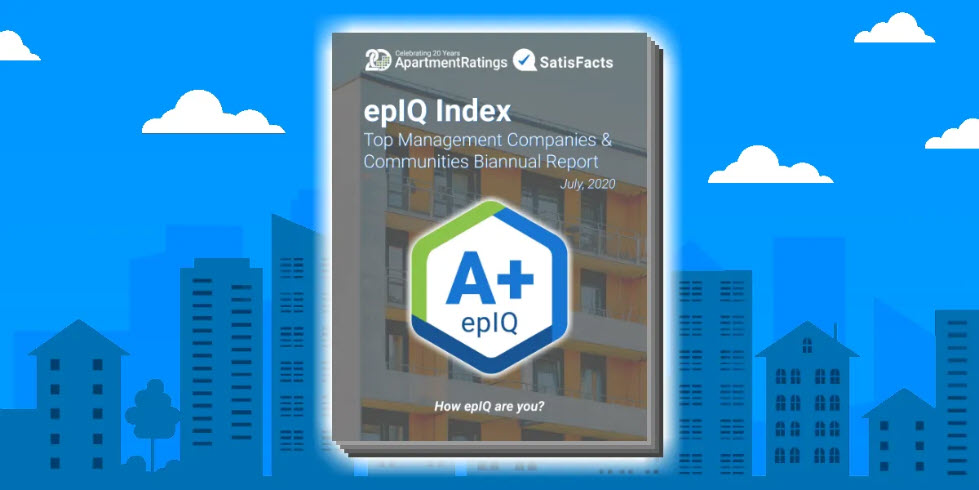 Carter Haston Ranked #2 on Top 100 Management Companies
We are pleased to announce Carter Haston ranked #2 on Top Management by Satisfacts and ApartmentRatings.com on their Biannual Report that came out in July. Congratulations to everyone.
The epIQ Index is comprised of 4 primary variables, measured over the most recent 365 day period and updated daily. This is their 2nd Biannual Report.
Variables contributing to epIQ include:
Renter Ratings: The average ratings from renter reviews and surveys
Review Count: The # of reviews / units compared to all other communities
Manager Review Engagement: The % of reviews with manager responses
Manager Review Reply Time: The average manager response time compared to all other communities
We had 4 communities that placed Top 250 Communities in this report. This is a monthly ranking:
Congratulations to these four communities!
#60 Brookson Resident Flats
#102 Enclave at Highland Ridge
#145 Leigh House
#196  Verandahs of Brighton Bay